The "Active Directory Administrative Center" is much sophisticated tool in Windows Server 2012 to manage Active Directory. I liked its ability to easily to restore user/computer or any other Active Directory object easily without much complexity.
To recover a deleted object from active directory, follow the procedure. You should have Recycle bin enabled and working in order for this restoral to complete successfully. See  my previous article to enable recycle bin windows server 2012 if you haven't done it already.
Open "Active Directory Administrative Center" from administrative tools(or simply type dsac in RUN)
Go to the domain where you want to perform the restoration and go to Deleted Objects container.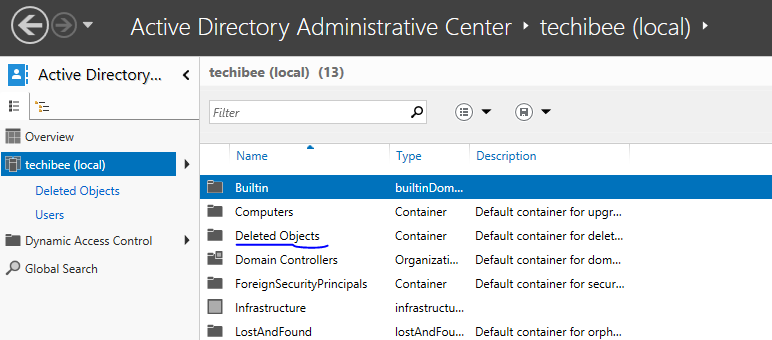 Right click on the object you want to restore and select Restore. Optionally you can selectRestore Tooption if you want to restore to different OU in active directory.

Now you can see that object is restored with all its attributes. You can start using it as is.
Who will use PS commands if restoration is this much easy from GUI. I love it.
Hope this helps.