Many newbies don't like the option of navbar in their blogspot.com. I too agree that blog will look ugly if navbar is present.
Follow the below steps if you want to remove navbar.
Logon to blogger.com with your ID
Click of layout option of your blog and choose "edit HTML" option inside that.
Place the below piece of code before the <body> tag like shown below.
#navbar-iframe {
display: none !important;

}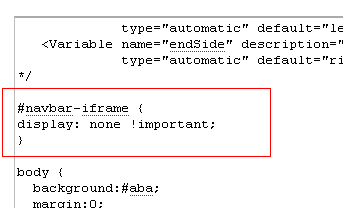 This completes the task and enjoy navbar less blog 🙂