There are several complains around internet that browser links(especially from Google search results) are not working after upgrading iOS to 9.3. This is noticed on my iPhone today with following symptoms.
Problem
Right click on results from Google search results in Safari browser not working and hanging the Safari browser
Selecting a link in Google search results not working. The page is not going anywhere.
Same problem is noticed with Google Chrome on iPhone
I have not tested with firefox but there are people complaining similar things with it in forums
If you are also facing similar issues and looking for a fix, then you might want to try disabling Java scripts in Safari browser. This worked for me. One thing I noticed is the richness of google search is lost after disabling the Java scripts. This seems expected since Google runs a lot of Java scripts to provide better user experience.
Solution
Go to Settings
Scroll down to Safari and select it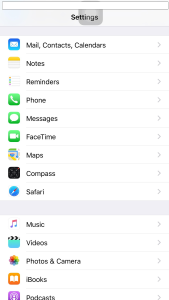 Again scroll down till you see Advanced and select it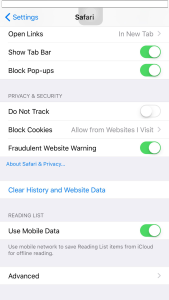 Now slide the bar again Java Scripts to disable the functionality.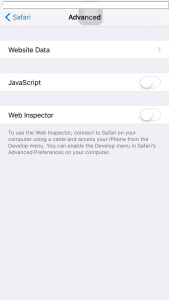 Hope this helps. From the threads in Apple forums I read that Apple is aware of this problem and working on addressing it. Till they come up with a fix, you may want to start using above work around.
Do you know any other better solution or tips for making links in Google search work for Safari browser? Please write in comments section, I am happy to append here.