Every OS X user already new that Apple has released a new version of OS X with the name EI Captain. One of the new features in this version of Mac OS is split screen view that Mac users are waiting for long time. This post is for demonstrating how to start split screen view in Mac Book after the upgrade.
To start the Split Screen view:
First select a application that you want to be part of Split screen view. I have chosen Safari browser as one. Now click and HOLD the Maximize button at the left right top corner till you see a view similar to below.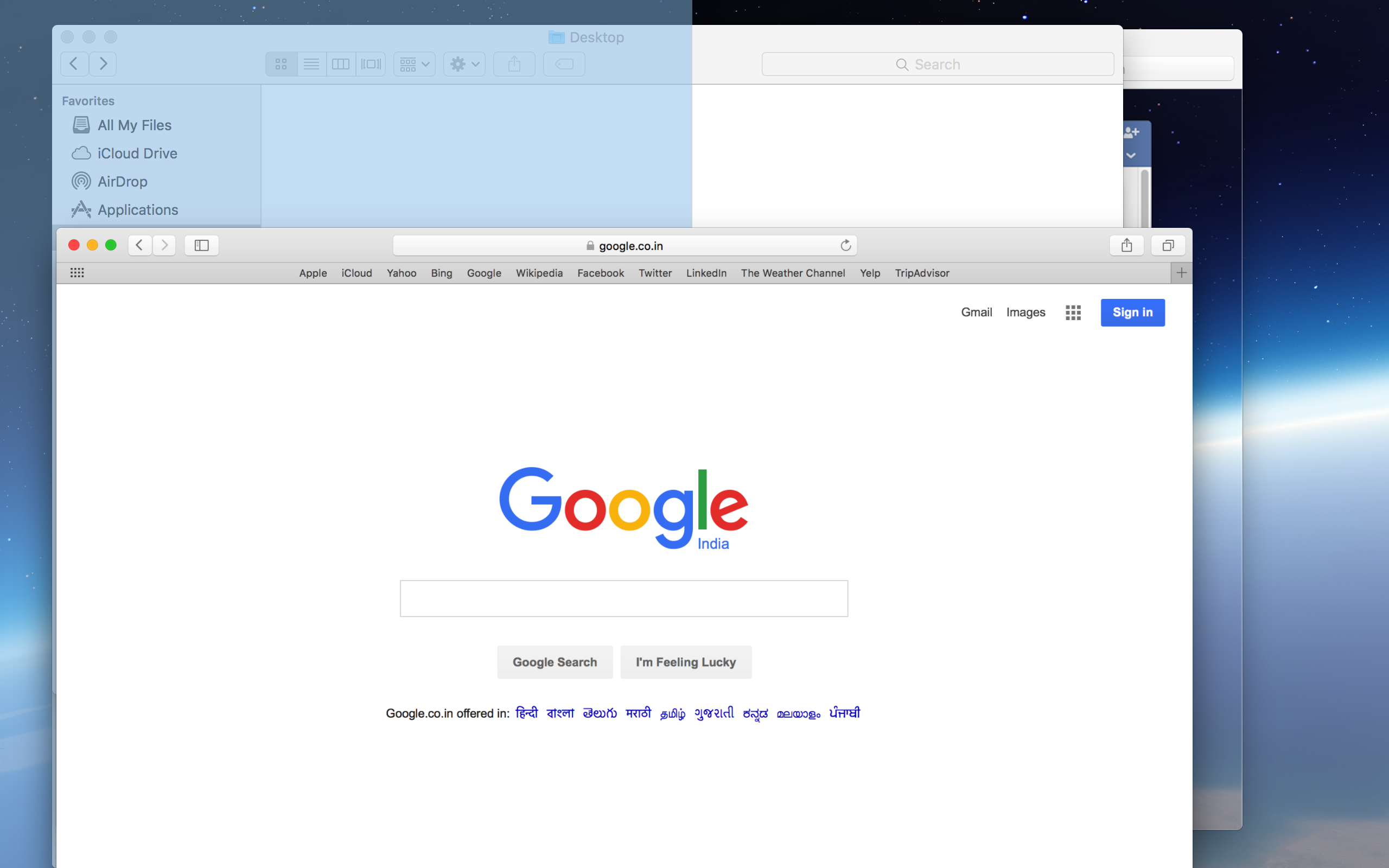 Keep holding the button and move to either left or right depending on where you want to place the first application in your split screen view. You can easily identify the gray areas shown on the screen which indicates that your application will be part of the split view. I have chosen to place it on left hand side.
Now at the other side of the screen you see the list of apps that are currently opened in your computer. You can select the app you need and it will occupy the self half portion in split screen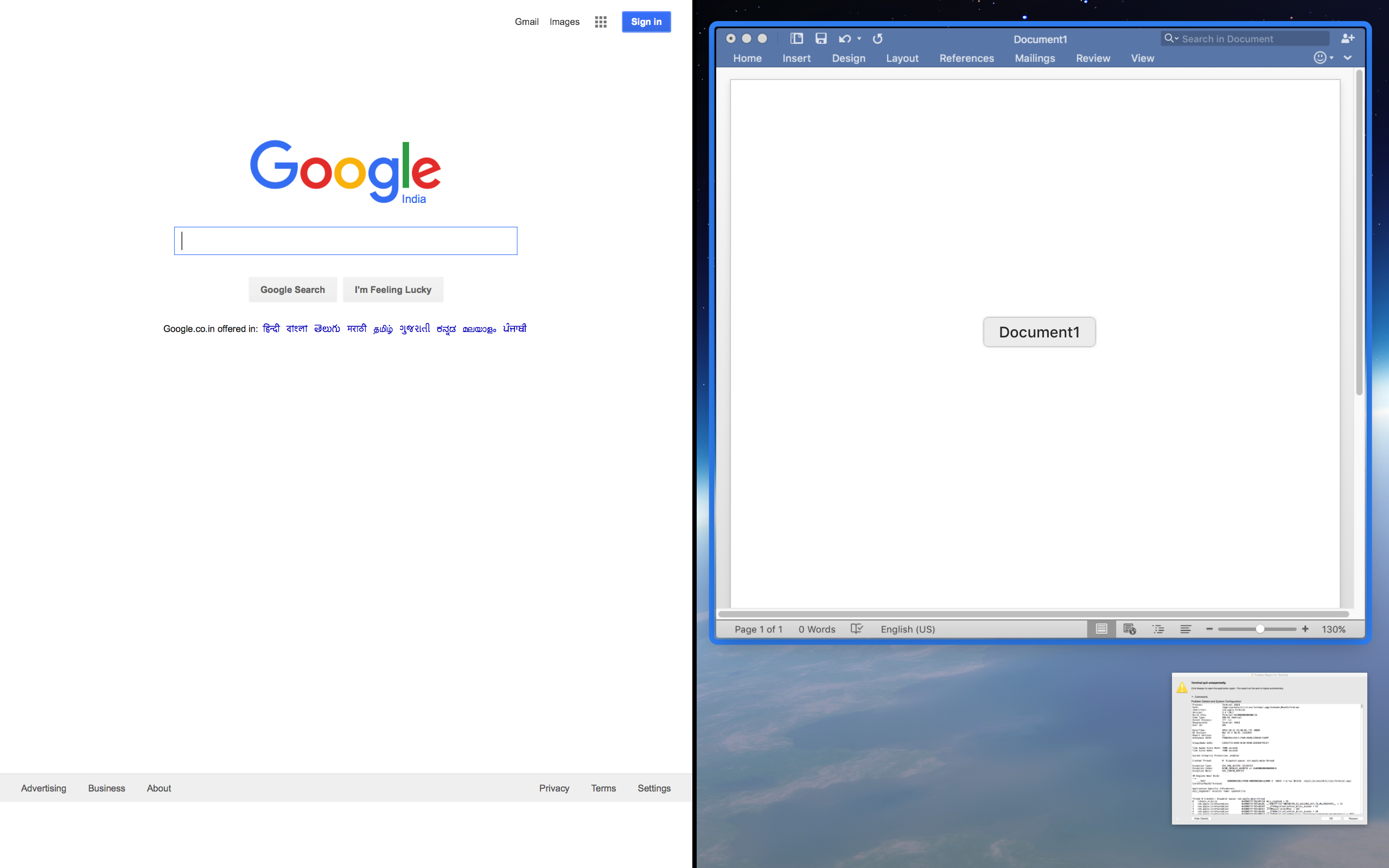 After that your screen will look like below. Now can enjoy writing a document while watching a movie 🙂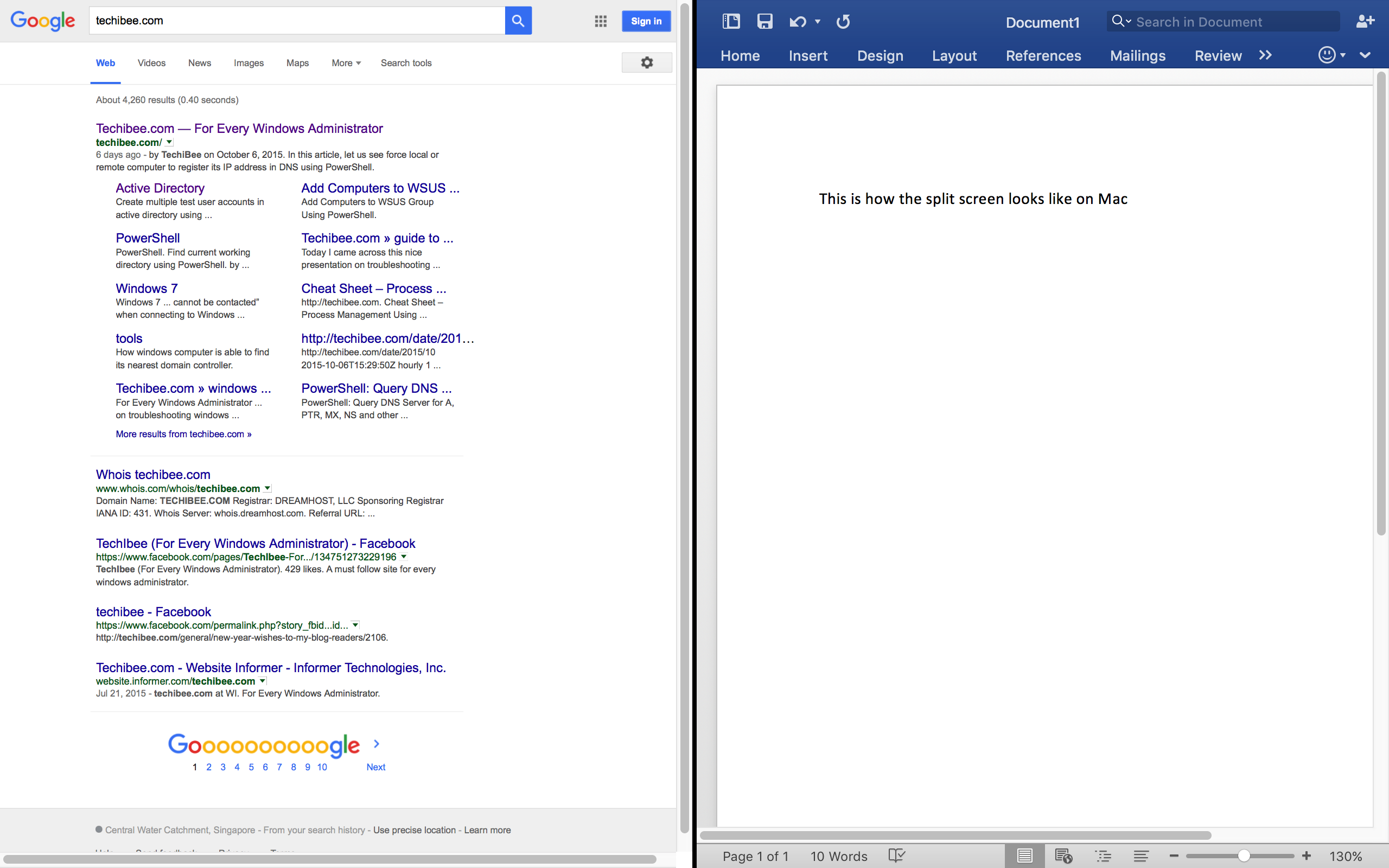 You can choose to adjust the size of split portion by selecting the area between the two application. Your mouse icon changes to show that you can resize.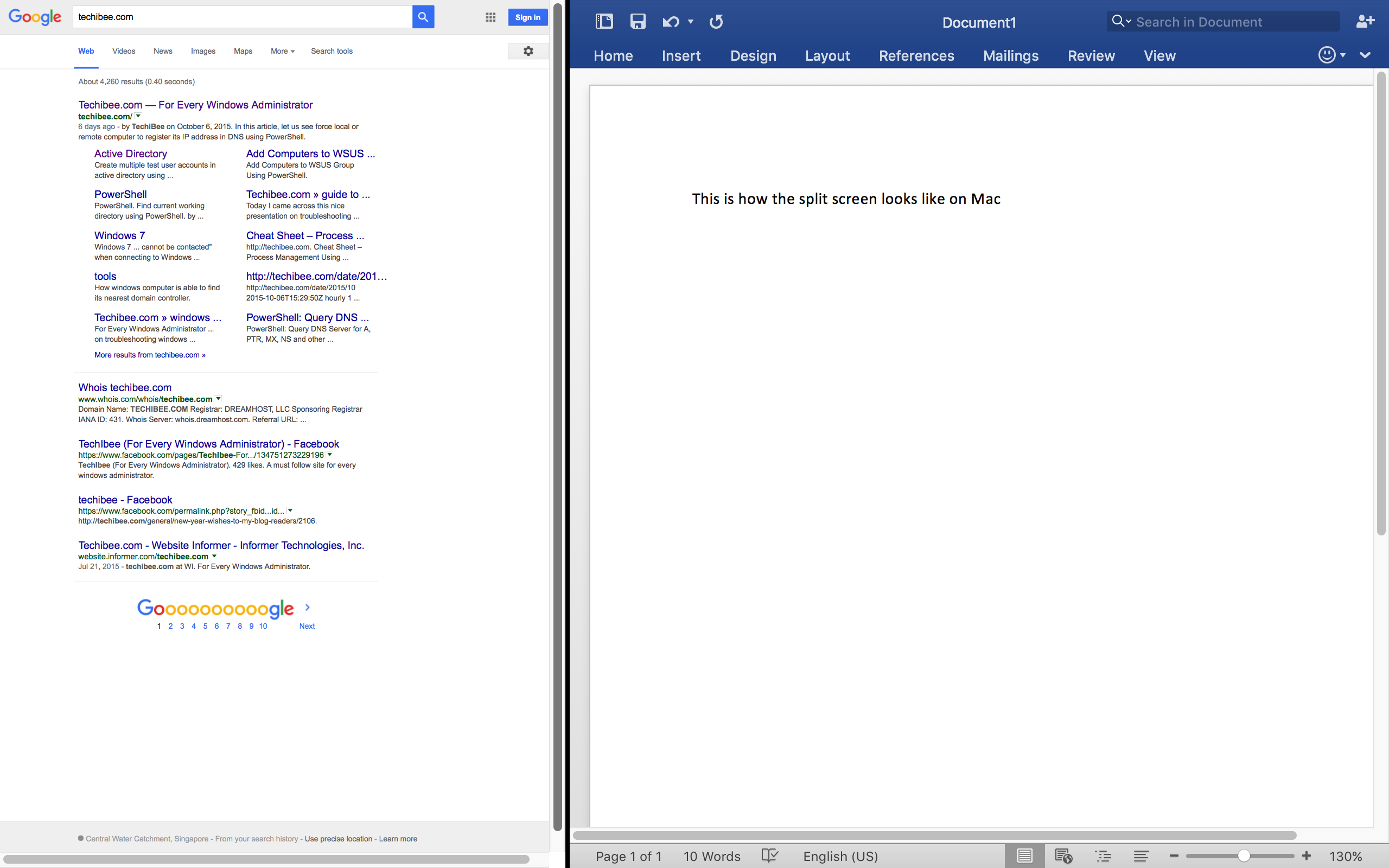 To Exit the split view:
Exiting split view is simple. Move the mouse to top side of the screen and click the minimizer button (green one, again) to come back to normal desktop
Hope this article helps.