This is my first post on Windows 8. After Microsoft announced it's first Windows 8 Developer preview edition, I downloaded 32-bit version of it and tried on my virtual computer environment. It surprised the moment I started the boot from ISO with a blue screen message, "Your PC ran into a problem that it couldn't handle, and now it needs to restart. HAL_INITIALIZATION FAILED". See the below picture. I read few posts in internet about this error and everywhere blame is on Microsoft that this time they gave a nice BSOD message. But I don't see this as BSOD, it is just a installation error.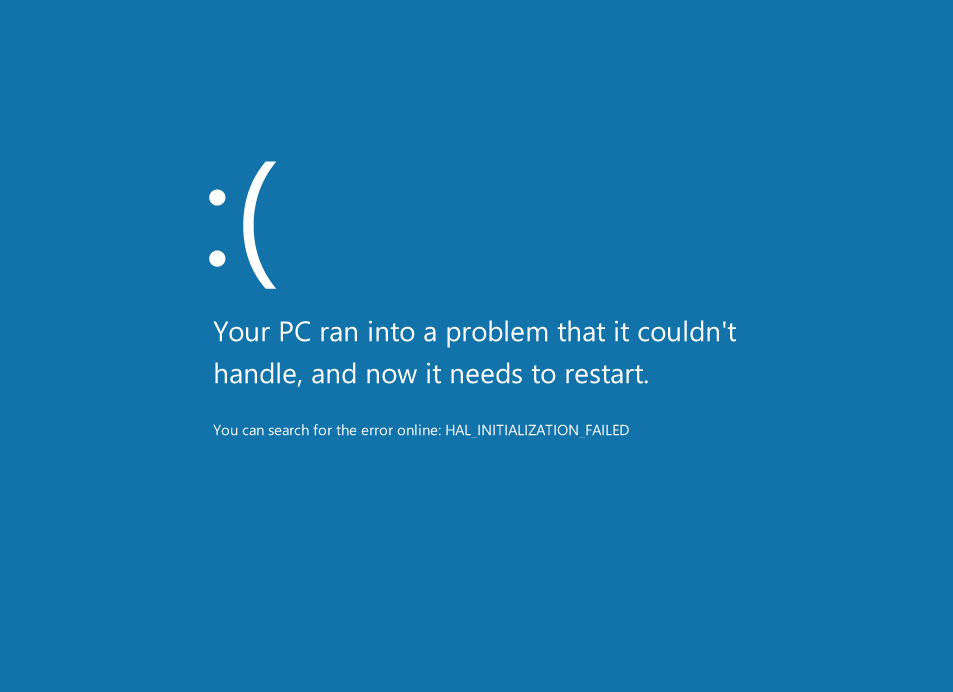 Like the message indicates, "HAL INITIALIZATION FAILED", means my hardware is not compatible with Windows 8 Operating System. Since I am installing it in VMware, I tried all possible combinations in virtual machine settings but in vain.
Finally, I came across the "Building Windows 8" blog which gave me clear background about the error. In this article Microsoft Made it clear that, Windows 8 developer installation is supported on only below platforms.
Hyper-V in Windows 8 Developer Preview
Hyper-V in Windows Server 2008 R2
So, if you are trying to install Windows 8 on a platform which is not in the above list, sorry, you need to upgrade your virtual environment first before you start windows 8 installation.
Hope this helps.. happy learning.
Thanks,